We know what it takes to be a valuable engineering partner — and we want to work with you.
Whether you're looking for a prime or sub-contractor on your next project, we have the experience and dedication to step seamlessly into either role. As a frequent prime ourselves, we bring a unique perspective on what it takes to be an excellent teaming partner. We know what we value in the subcontractors we work with, so we know what it takes to collaborate and make our prime partners look good.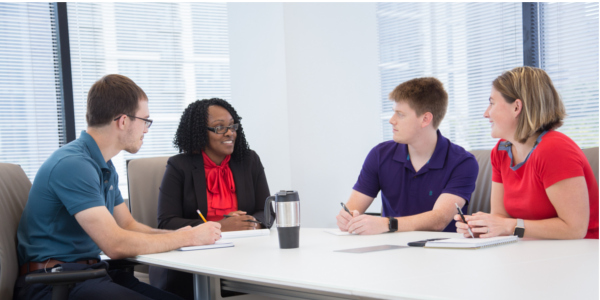 Plus, when you partner with us, you can rest assured we'll hold up our end of the bargain. With decades of experience and a rock-solid reputation, our teaming partners know they can count on us to deliver on our promises. In fact, independent research revealed that 95% of our partners would refer us to others — and we're committed to keeping it that way.
Ready to start solving problems together? Fill out the contact form below and we'll be in touch.