MEP engineering consultants for government, institutions and higher education.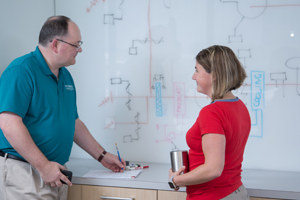 At Summer Consultants, we specialize in challenging projects for government, institutional, and higher education clients. In fact, we've assembled an elite team of MEP/FP engineering consultants who focus on this type of work and allow us to address highly complex challenges quickly and efficiently.
We know the unique complications presented by these spaces — from occupied historic buildings to aging government facilities. And no one is better equipped to overcome them.
But don't take our word for it — just ask our clients. A recent independent research study revealed that 95 percent of our clients refer us to others, which gives us one of the highest referral rates in the industry.
Learn more about our individual client verticals below: