Vincent Swisher, PE
Mechanical Engineer
Vincent has over seven years of mechanical systems design experience and is always looking to further develop this knowledge.  He enjoys learning about other disciplines, such as electrical and fire protection systems and how they relate to mechanical systems.  During his time with Summer Consultants, he has gained experience with client relations, air conditioning system design, and heating water distribution.
How did you determine that you wanted to be an engineer?
Growing up, I always enjoyed building things with Legos and K'nex.  In high school, I took mechanical drawing and drafting classes along with architectural drafting and every woodshop class the school offered.  Since then I have been interested in learning how different systems functioned which is what drove me to want to become an engineer.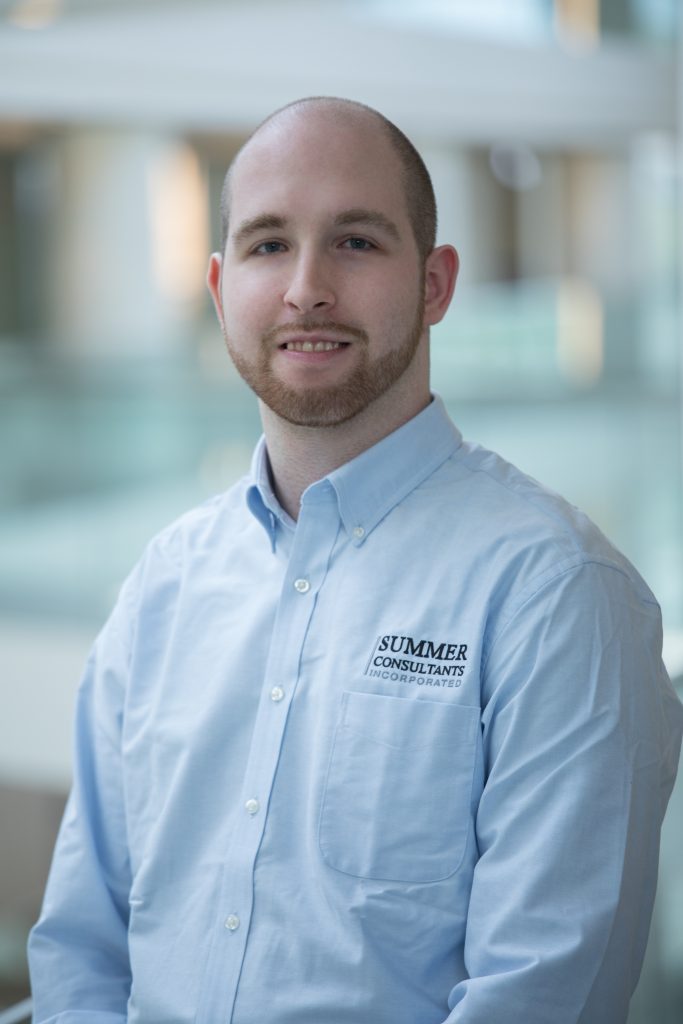 Contact
Credentials
Professional Engineer – Mechanical
Education
Penn State University – BS Mechanical Engineering
Membership
American Society of Heating, Refrigerating and Air Conditioning Engineers (ASHRAE)