Client Commitment During COVID-19
By Suzy Schuck
2020-03-18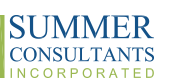 To our valued clients,
As we continue to monitor the COVID-19 Coronavirus and the challenges it creates for all of us, we at Summer Consultants remain steadfast in our efforts to serve you in the healthiest way possible.
Understanding that the situation is fluid and uncertain, we are taking the below precautions to keep our customers, employees, and others that we may have contact with safe.
Summer Consultants is open and has transitioned to maximum telework flexibility for the immediate future.
We are encouraging all employees and partners to follow CDC-recommended hygiene guidelines.
At this point, our consultants are also operating, many in a telework manner, and we anticipate limited impacts to schedules. Our focus is executing electronic deliveries on time and paper deliveries may follow a submission date.
Our employees have been instructed to stay home if they feel sick and have any symptoms.
The office building for Summer Consultants' corporate headquarters in McLean, Virginia, 7900 Westpark Drive, has been closed temporarily following positive testing for COVID-19 on March 16th by one of the attached building's tenant employees. Summer Consultants currently is operating in a work-at-home corporate capacity.
At this time, you can expect us to continue to execute our site visits at your facility and to comply fully with any work protocols you have implemented.
We are following guidance from federal, state, and local officials to make informed decisions.
Please let us know if you have any changes in your site access procedures.
Respectfully,
James P. Hoffman, PE, President
Summer Consultants, Inc.
Categories: