My Experience as a Summer Intern: Exceptional Mentorship from an Internship
By Amber Robertson
2023-08-23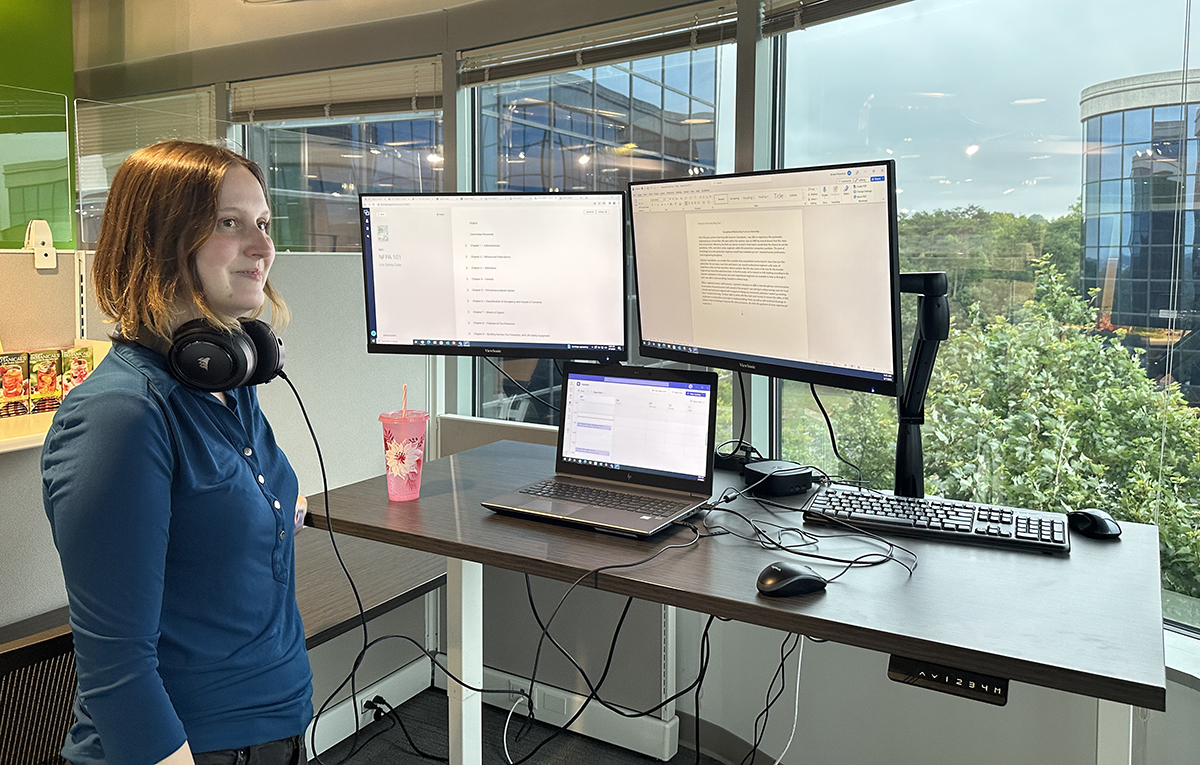 Over this past summer interning with Summer Consultants, I was able to experience fire protection engineering as a broad field. We were told in the seminar class at UMD by several alumni that the close-knit environment offered by the field was almost surreal in that interns would have the chance to ask the presidents, CEOs, and other senior engineers within fire protection companies questions. The pool of knowledge we as fire protection engineers would have available just isn't standard across professions, even engineering disciplines.
Summer Consultants, as a smaller firm, provides that unparalleled mentorship for more than just fire protection. On our team, new hires and interns can consult professional engineers with years of experience when we have questions about a project. But this also seems to be true for the broader engineering internship experience here. In the first week, we're trained on CAD drafting according to the Summer standard; it's fast-paced, but more experienced engineers are available to help us through it and I was able to ask everything I needed to without issue.
When I applied to intern with Summer, I wanted to develop my skills in interdisciplinary communication. A renovation focused business with several of the projects I saw aiming to reduce energy costs for local schools and businesses aligned with my goal of helping my community wherever I ended up working. Since I started interning, I've been able to assist with flow tests and surveys to ensure the safety of Naval Research Laboratory employees as renovations are made to existing buildings there, as well as with technical drawings of projects that are looking to improve life safety prospects, all under the guidance of more experienced engineers.