Navigating the LEED Certification Process in Renovation Projects
2021-03-24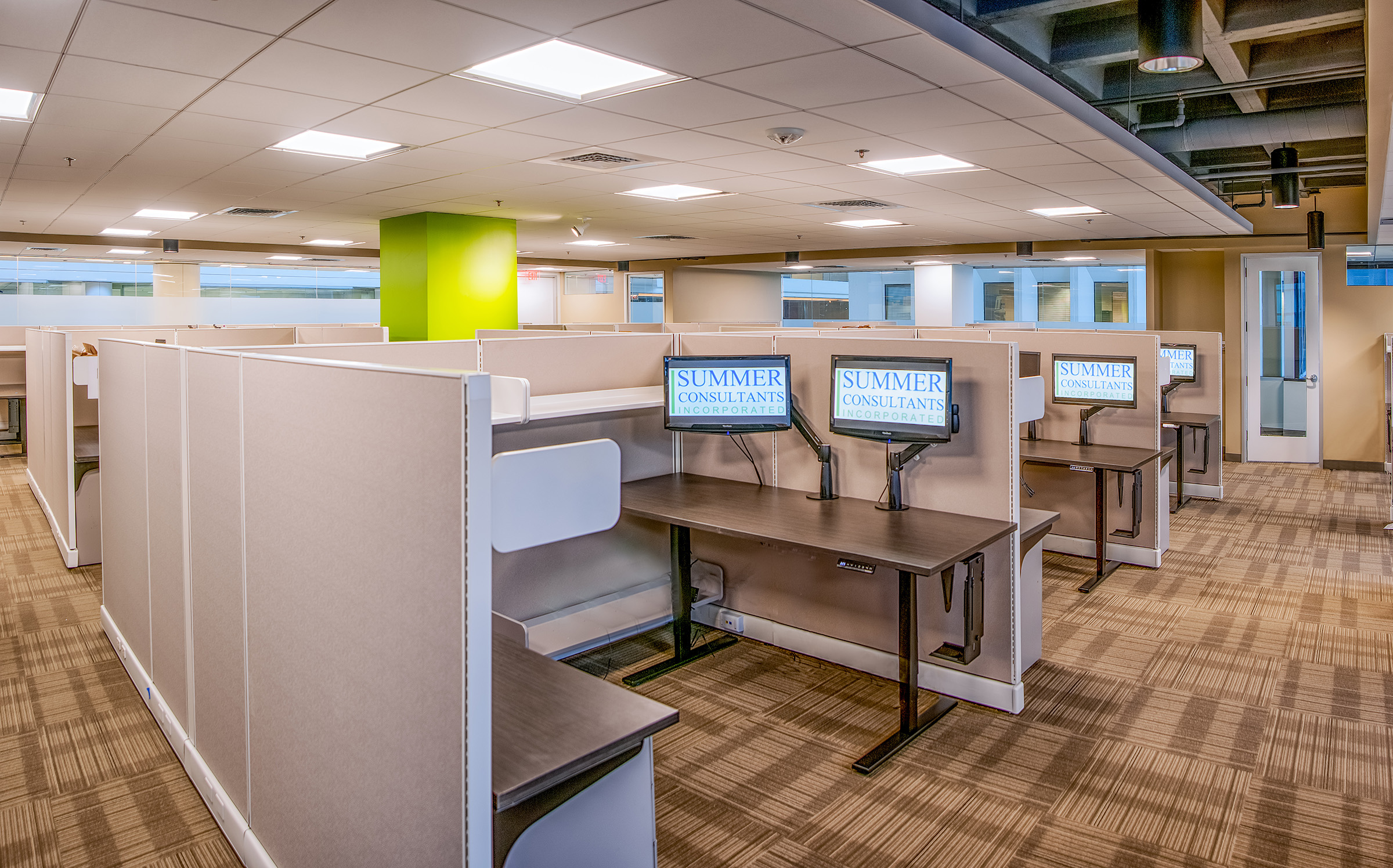 We all recognize LEED; it has been around now for some time. While there are several high performance accreditations available, earning LEED certification can provide significant value to a building owner — including energy savings, increased market appeal, and tenant or employee pride. However, for a renovation project, it's not as easily achieved. Unforeseen additional work may be necessary to meet LEED requirements, which can also bring unanticipated costs to your project. But it's also important to know that there are strategies you can use to make the LEED certification process easier. If you meet certain requirements related to the size of your building and your renovation budget, LEED certification is more easily attainable. For some federal, municipal and state facility projects, it may even be required if your project is over a certain threshold.
Choosing a partner
When pursuing LEED certification for your renovation project, there are compelling reasons to find a partner you trust who is experienced in planning and executing high performance and specifically LEED renovations. After all, this is a significant commitment for your organization, requiring an adequate budget, possible relocation of staff during the renovation, and a considerable amount of your time and energy. An experienced LEED associate will guide the process and help make it as smooth as possible.
In evaluating possible renovation partners, one criterion to put at the top of your list is whether they have a track record for work that resulted in LEED certification. Another important factor is whether your consultant is able to assign a single key individual to oversee the LEED aspects of your project. This person should be thoroughly familiar with the LEED rating system and tasked with continually monitoring the project to ensure its many elements are happening on schedule and meeting all the relevant criteria on the LEED scorecard.
Get an initial assessment
Once you've selected your LEED Specialist, ask for a preliminary scorecard rating based on their initial site visit. The goal here is to get an initial assessment of the viability of your building to qualify for the level of LEED certification you're seeking — before you spend a lot of time and money and raise people's expectations. Among the factors they'll consider are your budget, the size of your building, and other minimum program requirements.
Your partner can also advise you as to whether pursuing LEED is your best option, or if investing your money in other ways might produce better results. For example, if the cost of achieving LEED is beyond your budget, you can design your project to meet the requirements of a LEED rating level, without actually pursuing the certification process.  You can also choose to focus on discrete system upgrades that will help you achieve meaningful improvements in sustainability.
Another option you might explore is whether you have other high performance alternatives that may be a better fit with your project than LEED certification, while still providing value. Additional certification programs include Green Globes, EnergyStar, the Building Research Establishment Environmental Assessment Method, of BREEAM, and GreenGuard. Each program has different requirements and should be further researched with your LEED partner to determine if it is right for your project.
Other points to consider
You may also want to consider certain tools to help you make basic decisions about whether and how to pursue LEED status. For example, the Google MyMaps app, in combination with FreeMapTools, can be helpful in determining and documenting many types of Sustainable Sites credits under LEED. Such tools can help evaluate the likelihood of your site to qualify for credits under the program's Development Density, Community Connectivity, and Alternative Transportation categories.
It's also smart to build in a little "float" in your LEED-worthy program elements. By making sure you have more than enough LEED scorecard credits, you protect yourself in case you're denied bonus credits at the last minute.
One last point worth considering is that due to the COVID-19 pandemic and resulting shutdowns of some manufacturers, certain types of building materials needed to meet LEED specifications may not be as readily available for projects. For this reason, many contractors are finding it more difficult to forecast project timelines. Even though there's an opportunity to expedite parts of a renovation project thanks to the building being vacant, you may not necessarily have the materials you need to implement a solution as quickly as you might hope.
Good luck on your journey
As we've outlined here, achieving LEED certification for your renovation project is not something to be undertaken lightly. It requires extensive understanding of the technical requirements of the LEED program, as well as experience managing the countless details, processes, and materials involved. It's great to aim high — but just make sure you have the right partner and program elements in place to make it happen.
Jim Gawthrop, PE, LEED AP BD+C, BEMP, is an associate and senior mechanical engineer at Summer Consultants with over 10 years of engineering study and design experience. His focus includes includes the design energy efficient heating, ventilation and cooling systems, specializing in sustainable design and energy modeling. Jim works closely with clients to guide them through the LEED certification process.
Categories: