Brault Administration Building Earns LEED Silver
2019-07-29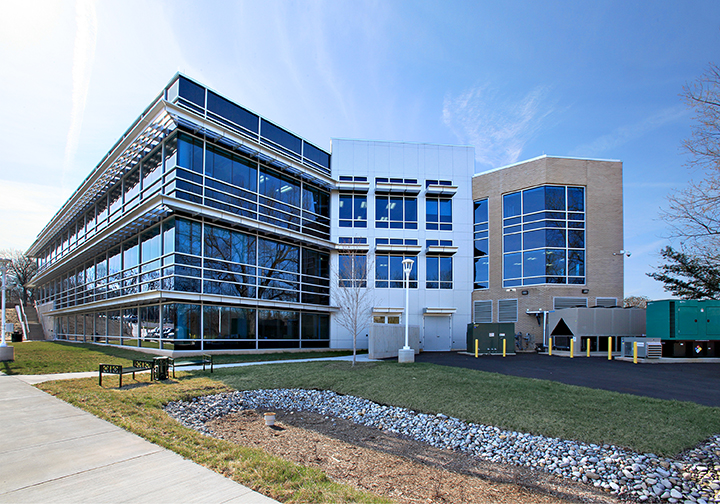 Six months after I started at Summer Consultants, I joined the design team to renovate and expand the Brault Building at the NVCC Annandale campus.  The project had a goal of a LEED Silver rating. I had been very interested in sustainable technologies in college, and this was the first project that I would get to see completely through the LEED application process.
As part of the design team, I contributed to the renovation and expansion of the existing administration building. My role included surveying existing conditions, designing the replacement systems, running the energy model and reviewing all mechanical submittals.
The project was completed using Autodesk Revit, which allowed the team to coordinate clashes well before construction began. After a large effort by the entire project team, the project earned 54 LEED credits, exceeding the minimum required 50 credits for Silver certification.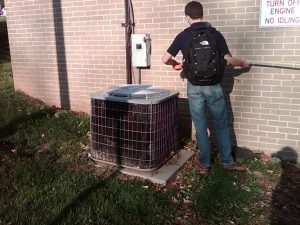 (Then) Recent hire Jim Gawthrop surveys an existing condensing unit at Brault Building