My Experience as a Summer Intern: Sticking to Your Values
By Isabelle Willison
2023-08-15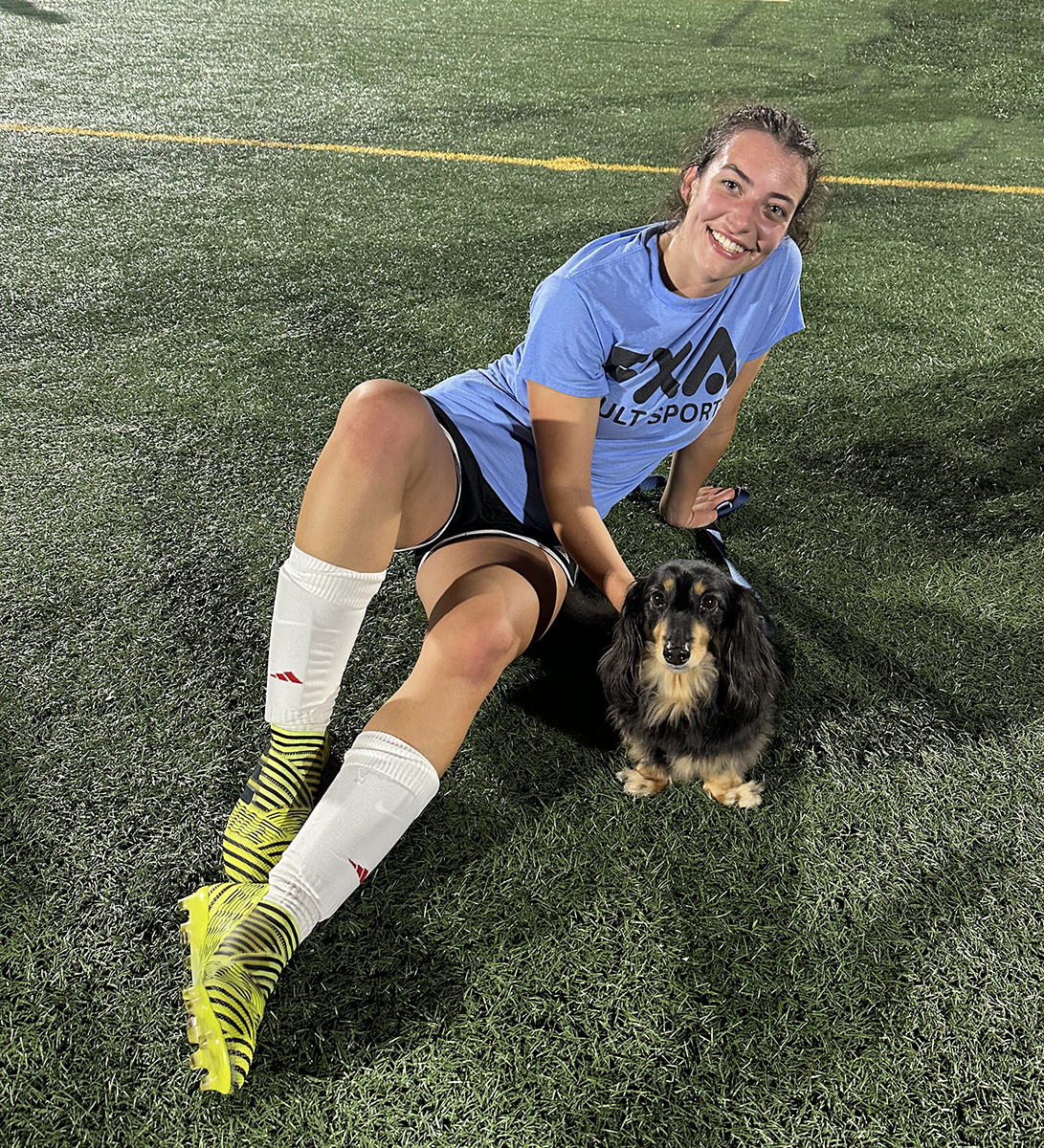 When researching any company, you'll inevitably find a list of values that they hold to a high regard, but being able to see those values shine through their work and culture is what truly matters. Throughout my internship, I have found that Summer Consultants not only speaks upon what is important to them, but takes the extra step to integrate their values into everything they do – exceeding my expectations and creating a meaningful intern experience.
EMPLOYEES. It is obvious that Summer Consultants acts with each of their team members in mind. There is an apparent importance placed upon personal development and growth within the company – taking the time to recognize achievements and applauding one another's accomplishments. Additionally, being a smaller company, Summer has a close-knit feel that I've really enjoyed being a part of this summer. Right from the start, emphasis was shown in getting to know one another to create a positive and comfortable work environment. This translated to bonding outside of work – with social outings and various sports leagues that I grew to look forward to weekly.
RESPONSIVENESS TO CLIENTS. What I found to be very admirable is the genuine care that Summer shows for the people their work affects. They stress the significance of building trust with clients, and continuously working above and beyond what is expected of them. Many of the projects I had been able to work on this summer were for long standing clients – ones that continue to come back as Summer has proved themselves time and again. This had shown me how to establish and maintain strong relationships within the industry, but also just how important it is to provide the same level of attention and consideration into all tasks – no matter how small.
QUALITY IN PRODUCTS. Building trust and reliability from clients begins with quality work. I have recognized that, at Summer, every employee is as hardworking and driven as the next. There is no room to hide in a small company. They hold one another to a high standard, and it shows within the work that even I got to be apart of. As an intern, it has made me want to work harder and continue to strive for excellence. Through my experience, I felt as though I obtained valuable skills and a strong work ethic that can translate into the remainder of my school and beyond.
COLLABORATION. I previously knew that engineering was not a one man show, but my time as an intern has opened my eyes to just how much collaboration controls our industry. During my time here, I was able to visit multiple sites, including the FDA White Oak Campus and Naval Research Laboratory in DC, to get a firsthand look at what I previously had only seen on CAD drawings. I got to witness how each person present – engineers, contractors, and other parties – used their own knowledge and skills to assess and establish a plan of action. It is clear that the work Summer does is challenging, and learning how to communicate and transfer ideas is crucial. It was refreshing to be part of the group effort, where all voices are heard and contribute.
LIFELONG LEARNING. My time with Summer was a period of constant learning and exploring new facets of the industry. Starting from my very first day, I received training on AutoCAD, which I had minimal experience with. From that point and on, I was introduced and able to obtain skills on a laundry list of software – including Bluebeam, AGI, SKM, EasyPower, and IES. I never felt like an intern for too long, as I was simultaneously thrown into the projects that other team members were working on. I was able to get exposed to drafting, riser and single line diagrams, circuiting, lighting and power load calcs, piping layouts, energy models, and so much more. I felt as though I was learning something new from someone new everyday – keeping me on my toes and broadening my perspective on the roles in the field. Summer also provides their employees with regular training sessions and cross training to keep all team members knowledgeable on the work of other disciplines.
MENTORSHIP. This is undoubtedly the value that was most apparent and beneficial to me in my time at Summer. Being placed with a mentor provides you with someone you can lean on and ask for help in any situation. Since this happened to be my first internship experience with little knowledge on the technical topics, being paired with a mentor dramatically helped my transition into the role. I also had the ability to work closely with people of varied ranges of experience and expertise. Regardless of who I asked or reached out to, they were always willing to answer questions or explain a topic in greater detail. Being someone who sometimes struggles to ask for help, I found that my experience made me feel significantly more comfortable in seeking guidance from others.
ACCOUNTABILITY. Being able to take responsibility and own up to actions is something that Summer embodies. I saw, and continue to see, that each and every person pulls their own weight.  It truly feels like a team where you can rely on one another to play their part to create success.
Working for Summer these past 10 weeks has helped me grow in countless ways – pushing me to step out of my comfort zone and take on a new perspective in various situations. Consequently, my interest in the industry has only been strengthened, and I feel more prepared to face future challenges – both in the classroom and workplace. But ultimately, with all things considered, I believe that I have acquired a newfound appreciation for acting with intention and the most important lesson of all: sticking to your values.