The Curious History – and Continued Relevance – of Steam Heating
2022-11-16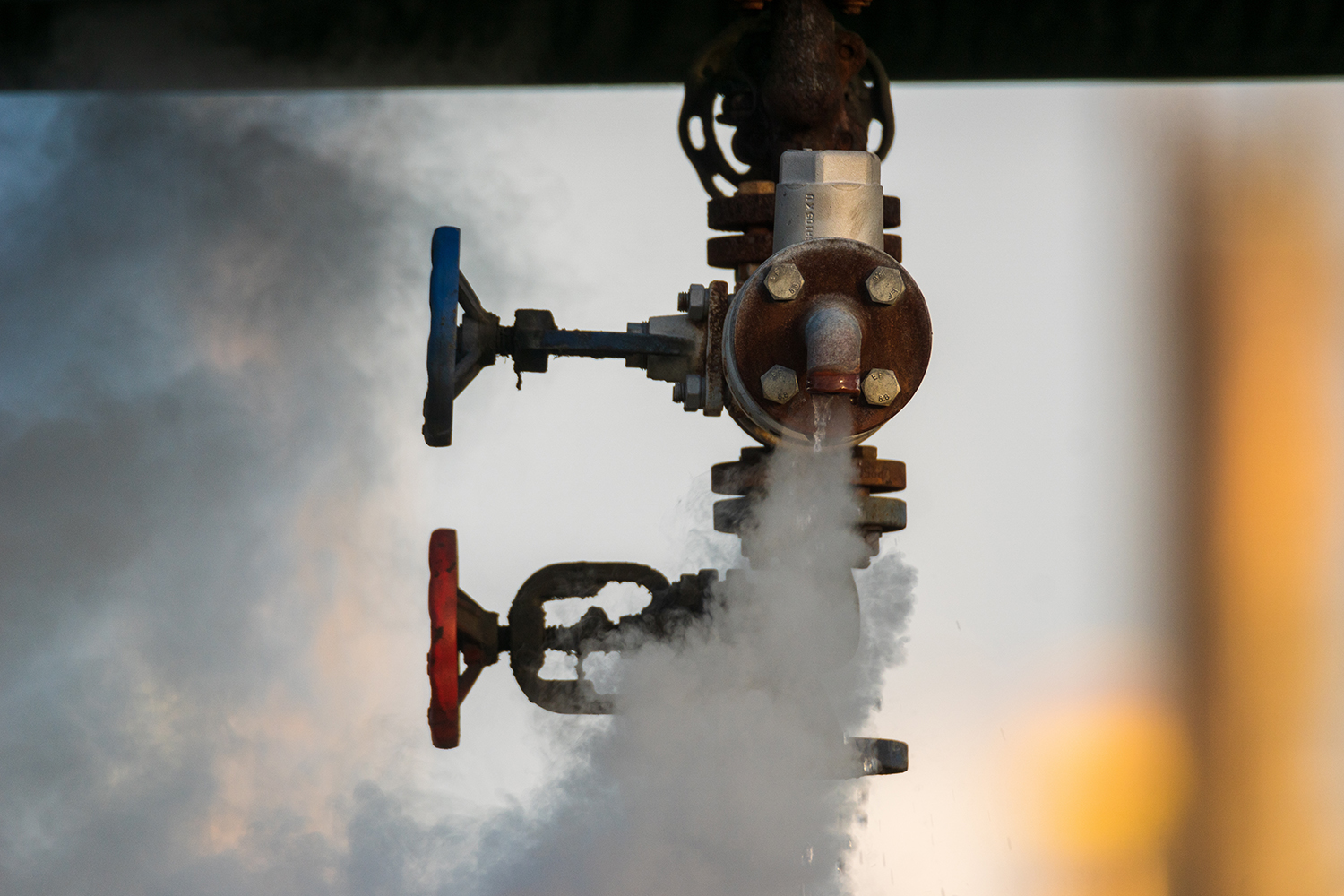 Steam heat is one of the oldest and most reliable heating systems in office buildings today. Other, newer technologies have come along that are more efficient. But removing old steam heating systems to replace them with more modern alternatives is cost prohibitive, so building owners who currently rely on steam heat have many incentives for making their existing systems last. In this post I'll share a little bit about the history of the General Services Administration (GSA)'s steam heat service, discuss the pros and cons of steam heat systems, and share some tips on getting the most value out of your system.
Steam Use in Federal Buildings
In the Washington, DC area, many federal buildings, which are overseen by the GSA, have been relying on steam heat for the better part of the past century. Many of the system's buildings were originally constructed in the 1930s and 40s, and their steam heat systems were reasonably efficient compared with other alternatives at the time.
At roughly 10 miles in length, the GSA's steam system is not small. It begins at the now closed facility on 24th St., NW and extends, via pipes, under the National Mall to the GSA generation building on 13th Street SW, and finally runs up to the Judiciary Square area (E St. NW and 5th St. NW).
While some GSA buildings have replaced their old steam heating systems with newer technologies over the years, the bulk of them still rely on the central steam. Even at their venerable age, these systems are still efficient enough that they provide the least expensive heating building owners can find anywhere.
The Many Positives of Steam Systems
It's not surprising that the GSA relies on steam for many of its buildings. As a heating method, steam is fairly easy to generate and to transport, and delivers an impressive amount of energy per pound of fluid moved.
In fact, even with all the leaks that can appear in a steam heat system over the decades, a typical system burning natural gas still manages to deliver about 83% efficiency, which compares favorably to systems powered by a water boiler or a gas furnace, whose efficiency percentages are in the mid-70s. This means that even if you have some losses in your steam system, you're still going to get higher efficiencies than you probably would from burning gas or oil directly in your facility. That's helpful, because the higher efficiency means that you can afford some heat loss, as well as the additional labor needed to maintain your steam lines.
Other Uses
Government buildings are not the only type of facilities that benefit from steam heat systems. Most campus settings that have large clusters of buildings, such as universities, military centers, or hospitals, can all benefit from steam heat systems.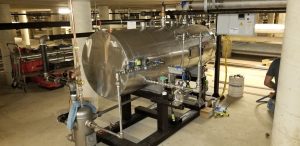 Steam has traditionally had five uses in commercial buildings, with steam heat being predominant. A second common application is in hospitals and laboratories, where steam heat is often the only heating solution that really works. This is because these owners rely on steam not only for heating the air within their buildings; steam is also ideal for sterilization equipment, which generally runs between 150° and 300°. Steam can easily generate those temperatures, even without having an actual fire in the room where the heat is required or used. For this reason, hospitals and laboratories are the most common type of modern facility where owners even consider putting in steam plants.
A third use is in humidification, and steam heat is inherently capable of delivering not only the required heating, but also an easy way to adjust humidification levels in workspaces.
Another widespread use of steam heat systems is in buildings with major kitchen operations. Steam heat systems can be used to boil water much faster than gas or electric, and there are also certain applications, such as steam tables, where steam is the ideal energy source. A fifth and final application is in industry, particularly in paper manufacturing, which uses steam in its process.
The Downsides
On the other hand, there are certain ways that steam heat is less desirable than other heating systems. To begin with, gas-fired condensing water boilers have become highly efficient, and easily outperform steam heat systems with efficiencies upwards of 90%.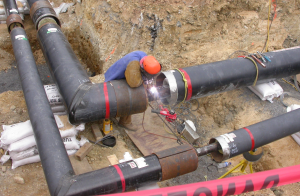 Steam heat also requires a certain amount of specialized maintenance. In fact, your operators need to check the system's components on a regular basis to make sure that they're in good working order. There are a variety of ongoing maintenance chores that come with the territory, including monitoring for leaks, keeping the traps working and making sure the condensate (but not raw water) is returning to the steam plant on a regular basis.
Unfortunately, steamfitting, as a profession, is declining. It's harder to find engineers and technicians who can work on steam heating equipment. Often, steam operators develop their own workarounds and system hacks to repair and keep their systems running.
Steam heat systems also have an inherent risk factor, due to the fact that they use highly pressurized, extremely hot steam, as opposed to systems that simply rely on heated water moving through pipes. When one of the latter systems springs a leak, you may get a mess, and even damage to some property. But if a steam system has a major problem, you could get a serious explosion, with the potential for loss of life or injury, not to mention significant destruction of the building and surrounding infrastructure.
One of the biggest challenges of steam heating systems, especially with older equipment, is that they are notorious for having leaks throughout the system. Even with a team of skilled steamfitters and plumbers working around the clock, it might be that you need to treat patching leaks as a permanent, never-ending chore.
That being said, if you are having significant issues with leaks in your steam piping, there may be options. For example, you could commission a steam modeling analysis, in which specialized engineers evaluate the expansion and contraction of the metal piping, based on the materials and the temperature of the steam moving through it, and make recommendations for adjustments to allow the system to be more stable and leak less.
In Summary
The bottom line is that steam has been a fairly reliable, inexpensive source of heating for federal buildings and certain campus environments for decades, and will continue to provide effective service for the foreseeable future. If you're considering a major renovation of your building, replacing your steam heat heating system could be a smart thing, but talk with a firm specializing in steam heating systems to fully understand your options and potential costs, to determine the best solution for your building.
Categories: