Evelyn Di Savino, PE
Electrical Engineer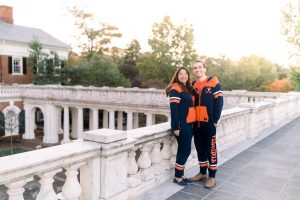 Growing up I was always intrigued by the way things worked and would always ask "Why?" or "How?" I was never satisfied with the answer until I figured it out or witnessed how it worked firsthand. This inherent curiosity ultimately led me down the path of engineering. While attending the University of Virginia, an introduction to engineering class led me to choose the concentration of Electrical Engineering. I was fascinated by the way electrical engineering ties into the different disciplines. A majority of systems are reliant on electrical to provide power,  and as engineering progresses, that reliance on power increases.
Through my journey in college, I learned the many ways that electrical engineering could be applied through power and electronics, but it was not until an internship after my second year that I discovered my desire to pursue a career path in the MEP industry. I was enamored by the prospect of continual growth and learning experiences afforded in the industry by the need to coordinate and the exposure to multiple disciplines of engineering through one project.
Coming out of college, I knew that I was interested in the MEP industry and working for a smaller firm. Small firms always intrigued me because I felt like I could truly make an impact instead of being lost in a group. Since starting at Summer Consultants right after graduating, I have had several mentors who have encouraged me, along with the new generation of engineers, to continually ask questions and develop new skills. Their mentorship and guidance have allowed me to grow as an engineer in many ways that I didn't think were possible in such a short amount of time.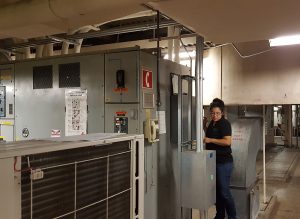 Every day at the office is a different adventure. During my time at Summer, I have worked on a variety of projects ranging from replacing medium voltage throughout Quantico to renovating floors throughout the Treasury Building in Washington, DC. Working on renovation projects challenges you to think outside of the box because each problem is slightly different than one another.
Contact
Top Photo by Lieb Photographic