Summer Consultants Speaks at at JETC 2020
By Suzy Schuck
2020-06-02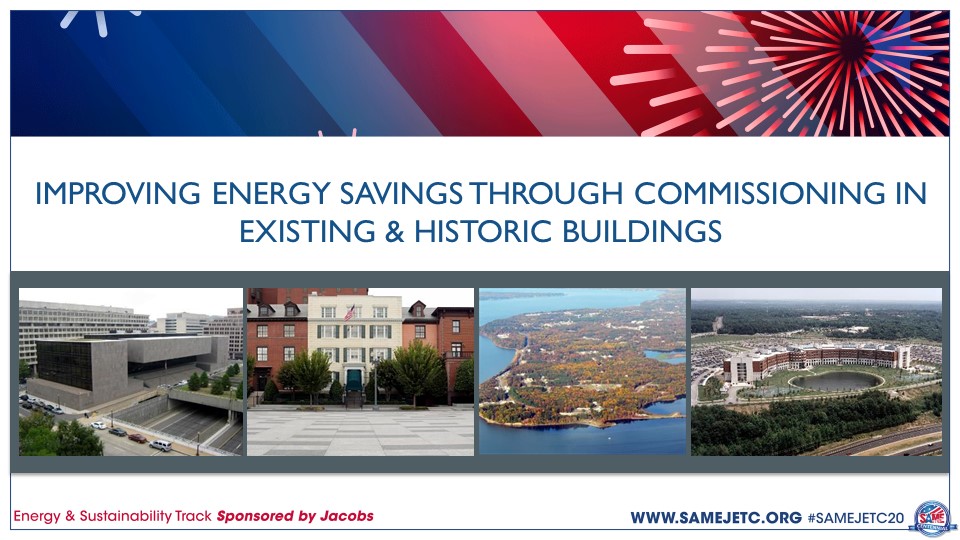 Summer Consultants' senior mechanical engineers Anne Juran, PE, LEED AP BD+C, CxA and Jim Gawthrop, PE, LEED AP BD+C, BEMP were featured speakers at the Society of American Military Engineers (SAME) Joint Engineering Training Conference n May 2020.  Due to current conditions, the conference was held virtually for the first time with webinars and a virtual exhibit hall.
The presentation, entitled "Improving Energy Savings Through Commissioning in Existing and Historic Buildings" explored the use of commissioning to help achieve reductions in building energy usage with minimal impact to the building itself.  Several case studies, including projects at the US Tax Court and Defense Logistic Agency McNamara Headquarters, demonstrated successful examples of how commissioning techniques helped to identify energy improvement opportunities.
For more information about this presentation and commissioning in existing and historic buildings, contact Summer Consultants.
Categories: