My Experience as a Summer Intern: More than Engineering Design
By Elena Mazur
2022-09-12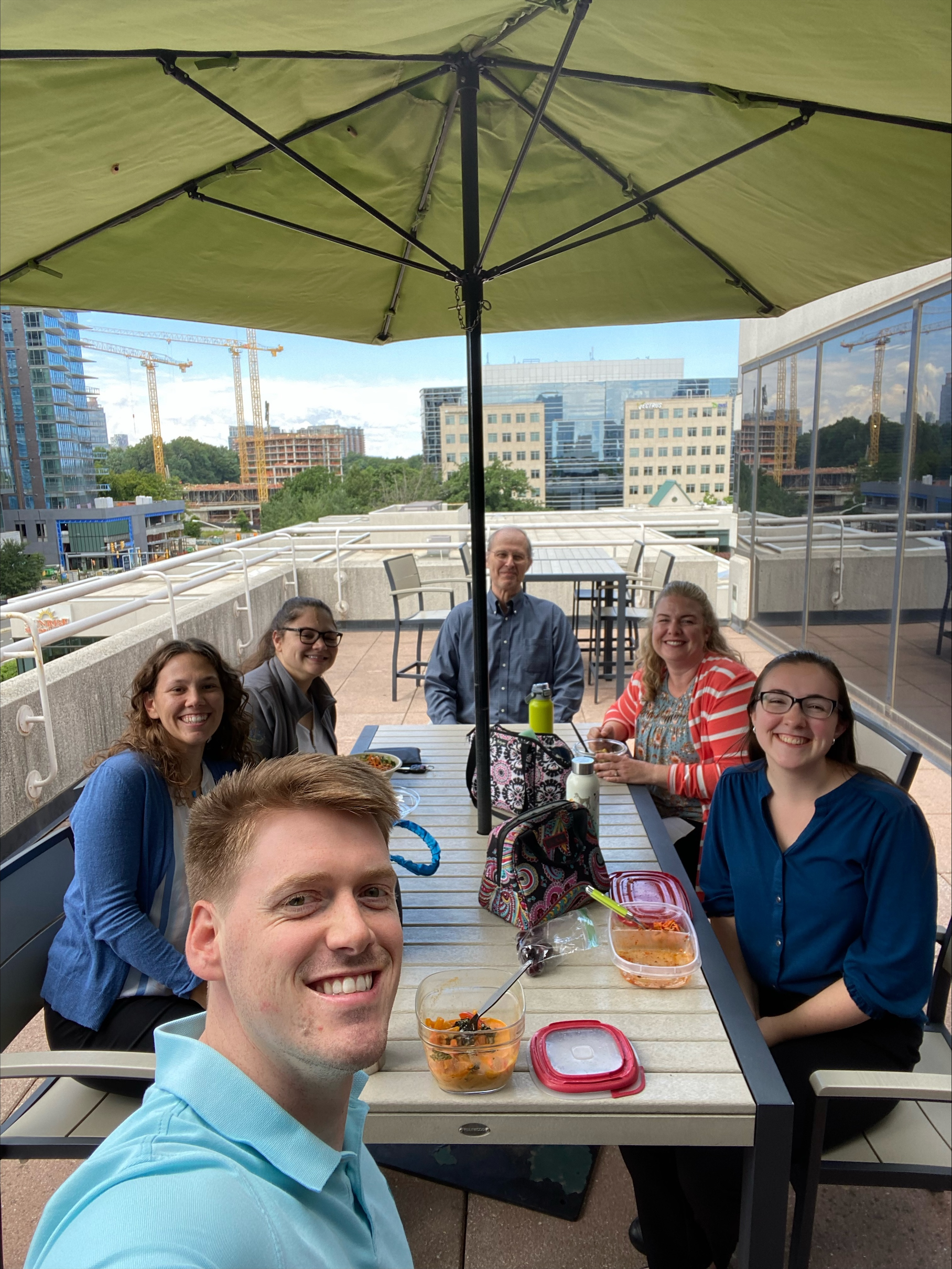 As an intern, not only have I been a part of engaging project teams, but I've also had the opportunity to connect and enjoy time with many of my coworkers, both inside and outside of work. From small things like grabbing lunch to playing volleyball, the personal company culture here at Summer Consultants truly brings people together.
During work hours, you can find Summer team members working collaboratively to solve problems or even just stopping by to say hi, whether they're working from home or they're at the office. With such an easy-going atmosphere, I've found it extremely easy to communicate with everyone and ask lots of questions, which are always encouraged.
Once lunch rolls around, a group of us enjoy sitting outside on the terrace attached to the suite for a relaxing lunch break when it's nice out. We even had a potluck lunch to brighten up the Monday work day! Jen planned the exciting event, and everyone brought lots of great foods to try.
There is also a special company event call Summer Summit which brings in employees from all offices to share knowledge, commend important projects, and just have fun and get to know everyone better. I recommend checking out the Summer Summit 2022 blog post for more information on this amazing event.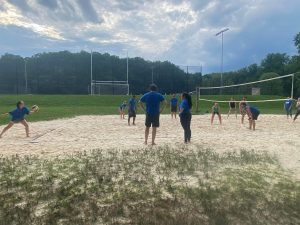 After work hours, Sarah sets up a company team for social sports leagues. This summer, we had a great time playing volleyball (that's me serving), and softball was starting up just as I was finishing up my internship. Before each game, we always have a happy hour at fun local spots near the office. Even if you aren't interested in playing, everyone enjoys hanging out together at happy hour and cheering our team on.
Whether we're in the office, out on a survey, or just hanging out, everyone has great stories and experiences to share from their time here. From interning this summer, it is very evident that Summer prioritizes cultivating a unique and positive culture that I truly enjoyed being a part of.